Topic
Leaving the Vehicle
[ms-protect-content id="1895,1478″]
Road freight crime is a common problem across Europe and costs the UK economy up to £250 million every year.
This causes huge economic loss and disruption to the haulage industry and its drivers. Lorries and their trailer loads are often very valuable; criminals know this so will look to target vulnerable vehicles and loads to steal them.
Be Secure
Always secure your lorry when you leave it – lock and set alarms.
Always take your keys with you – never leave them in the cab.
While driving – lock the trailer load doors.
Lock your cab when loading or unloading.
Plan Ahead
Plan your route before you start your journey.
Avoid taking the same routes or stops for breaks. A recognisable pattern makes you an easier target for criminals.
Arrange a procedure with your company for authorising changes to your delivery destination.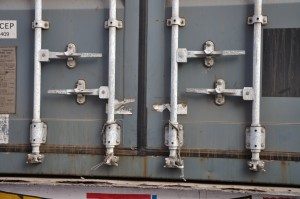 Be Aware
Never pick up passengers.
Do not leave your personal property on view in the cab.
Avoid talking about loads or routes with other drivers or customers (including over radios and telephones).
Protect documents such as shipping orders and consignment notes. If these are stolen, criminals can use them to pick up valuable loads.
Vary your route
Park Safely
Before starting your journey, decide where you are going to park overnight.
Use secure overnight lorry parks
Park with the loading doors close to another vehicle or wall.
When returning to your lorry, check for signs of any interference.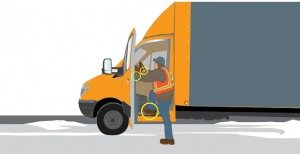 Loading and unloading areas should be:
Clear of other traffic, pedestrians and people not involved in loading or unloading.
Clear of overhead electric cables so there is no chance touching them, or of electricity jumping to 'earth' through machinery, loads or people.
Level. To maintain stability, trailers should be parked on firm level ground.
Ensure the vehicle or trailer has its brakes applied and all stabilisers are used. The vehicle should be as stable as possible.
Drivers should:
Wear high visibility clothing when exiting the vehicle
Be trained in the correct method for loading and unloading of their vehicle.
Wear high visibility work wear and use the correct personal protection equipment when loading and unloading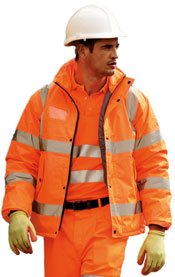 [/ms-protect-content]