Free Practice Case Study
Trevor and John are multi-manning a vehicle from the UK to France. They work for TSD Haulage who have been contracted to deliver car exhausts to a manufacturing plant. They are driving a curtain-sided lorry with a gross vehicle weight of 18 tonnes and carrying a 10 tonne load.
This is John's first trip abroad and he will take the opportunity to learn the ropes from Trevor who has been driving on the continent for over 20 years. Trevor will prepare the vehicle and complete the CMR consignment note before collecting John from his home which is on the way to the ferry port.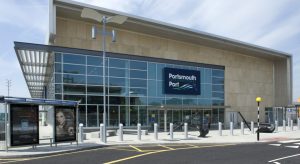 Both drivers have just returned from a four-day rest and are keen to get the job done as quickly as possible.
Today is Monday and Trevor will drive the first part of the journey to the ferry port. They will stop for their daily rest at 21:00 in France.