Topic
Essential Documents
[ms-protect-content id="1895,1478″]
As the driver it is your responsibility to make sure you have the correct licence entitlement for the vehicle you are driving.
Other documents you must carry when driving in the UK include:
1) Driver Qualification Card
2) Tachograph card in vehicles fitted with a digital tachograph
3) The vehicle operator licence disc must be visible
If your licence is revoked for drink driving or other offences you will automatically lose your LGV entitlement.  You may also have to take an extended test once the ban has expired or convince the DVLA that you do not suffer from an alcohol problem.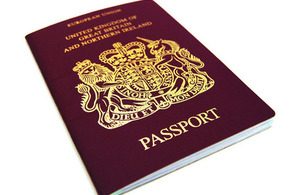 You must carry the following when driving in Europe:
Insurance certificate
Vehicle registration documents
Driving licence
Some counties may require additional documentation.
Passports
All vehicle drivers, passengers and any crew members must have a valid passport.
Visas
You don't need a visa for entry into other EU member states if you hold an EU passport, but you may need a visa if you're travelling beyond the EU. You should check the entry requirements for the country you plan to travel to.
Drivers' hours and tachographs
You must comply with EU rules on drivers' hours and tachograph if you're driving a goods vehicle within the EU.
However, working time rules vary and there are certain tachograph exemptions.
Insurance and medical documents for drivers

In some countries drivers are held to be legally responsible for their loads, whether or not they know of the contents.
It's a good idea to leave photocopies of all medical, insurance and legal documents as back-up with family or friends in case you need copies outside of your company's normal business hours.
In some EU and other countries your vehicle must carry warning equipment, such as visibility clothing and warning triangles and spare bulbs.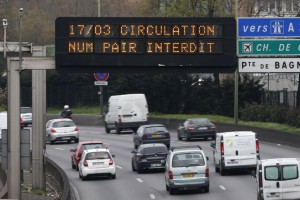 The CMR is a consignment note with a standard set of transport and liability conditions, which replaces individual businesses' terms and conditions. It confirms that the carrier (ie the road haulage company) has received the goods and that a contract of carriage exists between the trader and the carrier.
Generally there will be four copies of a CMR note.
Red – Kept by the Sender
Green – Kept with the vehicle (carrier)
Blue – Given to the receiver of the goods
White with black border – Spare copy
While the carrier is liable for any loss, damage or delay to a consignment until it is delivered, the trader is responsible for any loss or damage the carrier suffers resulting from incorrect details having been provided in the CMR note.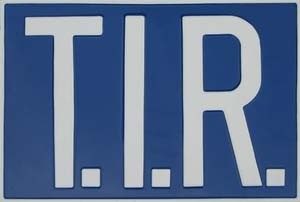 The TIR system

This allows vehicles to cross numerous borders without repeated customs checks. Goods are checked and sealed at the outset, and the vehicle is then waved through by customs authorities until it reaches its final destination..
TIR doesn't apply to journeys within the EU because there are no customs checks for EU-only journeys.
You can be fined if don't have an effective system of securing your vehicle from clandestine entrants.
Security devices (eg a padlock, seals and tilt cord) to secure vehicles after loading
Checking the security devices and vehicle thoroughly after each stop and before entering the UK
Recording checks on a vehicle security checklist
[/ms-protect-content]