Topic
Drivers Hours & Rest Periods
DRIVERS' HOURS & REST PERIODS
[ms-protect-content id="1895,1478″]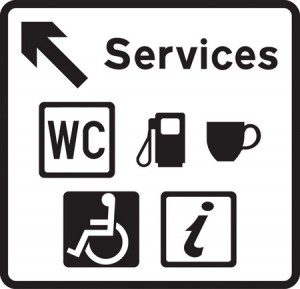 DRIVERS' RULES & REGULATIONS 
If you drive a goods vehicle you must follow the rules on how many hours you can drive and the breaks that you need to take.
There are 3 sets of rules that could apply to your journey
The rules that apply depend on:
the type of vehicle you're driving
which country you're driving in
the weight of your vehicle
EU RULES
EU rules apply if the maximum permissible weight of your vehicle or vehicle combination is more than 3.5 tonnes and you're driving in any of the following:
the EU (including the UK)
an European Economic Area (EEA) country
Switzerland
Some vehicles are exempt from EU rules when driven in the UK.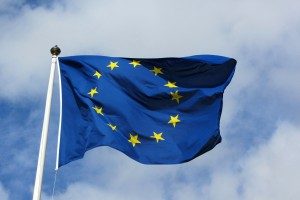 Driving hours
The main EU rules on driving hours are that you must not drive more than:
9 hours in a day – this can be extended to 10 hours twice a week
90 hours in any 2 consecutive weeks
All driving you do under EU rules must be recorded on a tachograph.
Breaks and rest
The main points of EU rules on breaks and rest are that you must take:
at least 11 hours rest every day – you can reduce this to 9 hours rest 3 times between any 2 weekly rest periods
an unbroken rest period of 45 hours every week – you can reduce this to 24 hours every other week
a break or breaks totalling at least 45 minutes after no more than 4 hours 30 minutes driving
your weekly rest after 6 consecutive 24-hour periods of working, starting from the end of the last weekly rest period taken
AETR RULES
The European Agreement Concerning the Work of Crews of Vehicles Engaged in International Road Transport (AETR) rules are the same as the EU rules on drivers' hours.
The following countries are covered by the AETR rules:
Albania
Andorra
Armenia
Azerbaijan
Belarus
Bosnia and Herzegovina
Kazakhstan
Liechtenstein
Macedonia
Monaco
Moldova
Russia
San Marino
Serbia and Montenegro
Turkey
Turkmenistan
Ukraine
Uzbekistan
GB DOMESTIC RULES
The GB domestic drivers' hours rules apply to most goods vehicles that don't have to follow the EU rules.
GB domestic rules apply in Great Britain – there are separate rules in Northern Ireland.
Duty time
If you work as a driver for a company, duty time is any working time. If you're self-employed, duty time is only time you spend driving the vehicle or doing other work related to the vehicle or its load.
Daily driving limit
You must not drive for more than 10 hours in a day:
off-road if not during duty time
Off-road driving counts as duty time if it's for:
Daily duty limit
You must not be on duty for more than 11 hours in any working day. This limit doesn't apply on any working day when you don't drive.
You must record your hours on a weekly record sheet or on a tachograph.
The GB Domestic rules don't apply if you:
drive for less than 4 hours in any day
drive off-road or on private roads during duty time
drive a vehicle used by the armed forces, police or fire brigade
are dealing with an emergency, eg major disruption to public services or danger to life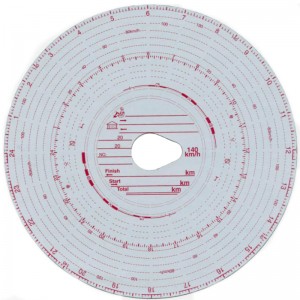 There are 2 types of tachograph – analogue and digital.
All commercial vehicles first registered on or after 1 May 2006 must be fitted with digital tachographs. Otherwise you can use an analogue tachograph.
Information from digital tachographs is saved on smart cards so it can be checked later.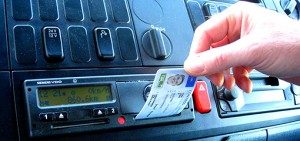 Driver cards are used by drivers of commercial vehicles to record driving information.
Company cards are used by operators to collect data on their employees driving from the tachograph head.
Control cards are used by law enforcement agencies such as the DVSA to retrieve data from the tachograph head.
Workshop cards are used by authorised tachograph technicians to fit and calibrate tachographs.
Most accidents happen as a result of a lapse in concentration. Don't let this happen to you.
If you start to feel tired you won't perform as well as you should. Your reactions will slow down and your anticipation and judgement of hazards will become flawed.
It will be better for you, and for the safety of other road users, if you stop and rest as soon as it's safe to do so.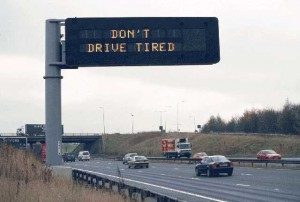 Keep your keys on you when you are away from the vehicle.
Consider refuelling on site before beginning your journey.
Report any irregularity in loading, locking or sealing of your load.
Report any irregularities with documents.
Check that your vehicle is correctly loaded.
Try to avoid routine places to stop.
Check with your transport manager any instructions to change a delivery address.
Do not talk openly about what you're transporting or where you are going.
Park your vehicle in a well lit and secure area
Park your vehicle with the trailer doors close to a wall or another vehicle
[/ms-protect-content]