[vc_row][vc_column][vc_column_text css=".vc_custom_1480536826137{background-color: #d16545 !important;}"]
CASE STUDY 99
[/vc_column_text][/vc_column][/vc_row][vc_row][vc_column][vc_column_text][ms-protect-content id="1895,1478″]
Case Study 99
Mark is a tramper which involves being away for the whole week. He picks up his truck which has a gross vehicle weight of 44 tonnes, from the yard on Monday morning and heads to his first collection. For the rest of the week, he has no idea where he will be or where he will go until the transport planner advises him.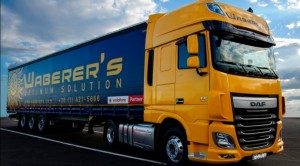 The tractor unit is only a year old and has a double sleeper bunk, although he is driving single manned this week.
Before he leaves for the day, he is asked to speak to the transport manager. Last week he accrued some driving infringements and broke EU driving rules.
The transport manager has told him to keep an eye on his driving hours; otherwise, he will issue him with a formal reprimand.
Last month Mark was off work with a neck injury.
[/ms-protect-content][/vc_column_text][/vc_column][/vc_row]