[vc_row][vc_column][vc_column_text css=".vc_custom_1480535513961{background-color: #d16545 !important;}"]
CASE STUDY 91
[/vc_column_text][/vc_column][/vc_row][vc_row][vc_column][vc_column_text][ms-protect-content id="1895,1478″]
Case Study 91
Heather works for a horse riding school which is located at the end of an uneven country lane. Her job is very hands on, with duties that vary from giving horse riding lessons to driving the 18,000kg horsebox.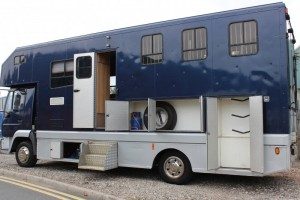 It's the middle of summer, and it's been a hectic week. Heather's working day involves the following:
6:00am-13:00pm – General stable duties
13:00pm – 19:00pm  – Driving duties
Because it's such a busy week, Heather will make her breaks as short as legally possible.
[/ms-protect-content][/vc_column_text][/vc_column][/vc_row]