[vc_row][vc_column][vc_column_text css=".vc_custom_1480533568103{background-color: #d16545 !important;}"]
CASE STUDY 81
[/vc_column_text][/vc_column][/vc_row][vc_row][vc_column][vc_column_text][ms-protect-content id="1895,1478″]
Case Study 81
Steven is working for a removals company delivering furniture from Reading to Brittany in France.  He will take the ferry from Portsmouth to St Malo.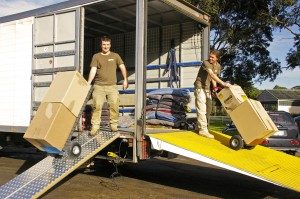 The truck Steven is driving is a five axle articulated lorry and trailer. It has a kerbside weight of 18,000kg
The police will stop him on the M3 motorway on his way down to the ferry port.
Steven will need to interrupt his daily rest period to embark on the ferry.
[/ms-protect-content][/vc_column_text][/vc_column][/vc_row]