[vc_row][vc_column][vc_column_text css=".vc_custom_1480512959142{background-color: #d16545 !important;}"]
CASE STUDY 77
[/vc_column_text][/vc_column][/vc_row][vc_row][vc_column][vc_column_text][ms-protect-content id="1895,1478″]
Case Study 77
Alan delivers rolls of carpet to stores across South East England. He has a driver's mate that helps him load and unload the carpets, but he is solely responsible for driving the vehicle.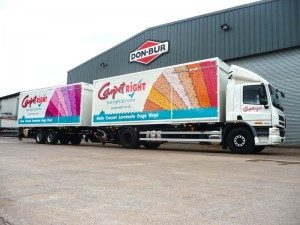 Today, Alan has been allocated a draw-bar combination truck and trailer. It's not something he has driven before as he usually drives an 18 tonne rigid.
Alan hasn't been feeling well recently and has been suffering from back pain and a lack of concentration.
His first delivery is on a long uphill gradient where he will have a tight reverse next to some electricity poles.
The vehicle is 4.2 metres high.
[/ms-protect-content][/vc_column_text][/vc_column][/vc_row]