[vc_row][vc_column][vc_column_text css=".vc_custom_1480512838007{background-color: #d16545 !important;}"]
CASE STUDY 76
[/vc_column_text][/vc_column][/vc_row][vc_row][vc_column][vc_column_text][ms-protect-content id="1895,1478″]
Case Study 76
David is driving along a straight stretch of road on the M6 when an accident takes place in front of his vehicle. He is driving a 44 tonne articulated tanker carrying liquid foodstuffs to a manufacturing plant in Manchester.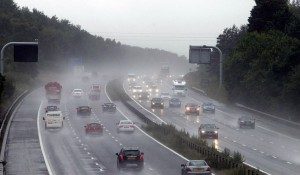 It is the middle of December and raining heavily.
His tanker was manufactured in 2013 and does not have baffle plates fitted.
His vehicle is carrying a first aid kit and fire extinguishers.
[/ms-protect-content][/vc_column_text][/vc_column][/vc_row]