[vc_row][vc_column][vc_column_text css=".vc_custom_1480512667710{background-color: #d16545 !important;}"]
CASE STUDY 75
[/vc_column_text][/vc_column][/vc_row][vc_row][vc_column][vc_column_text][ms-protect-content id="1895,1478″]
Case Study 75
Peter has held his licence for over 25 years and works for a company that specialises in moving abnormal loads.
Today he is taking some long wooden timber beams that have been restored after a fire in a stately home to a destination on the A617 in Mansfield.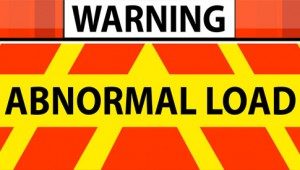 The load overhangs his vehicle by 2.1 metres and has a width of 2.8 metres.
His vehicle has a gross vehicle weight of 40,000kgs
The timber frames are very old and have great historical value so need to be protected. With this in mind Peter has decided to use sheeting to cover the load.
[/ms-protect-content][/vc_column_text][/vc_column][/vc_row]