[vc_row][vc_column][vc_column_text css=".vc_custom_1480514511770{background-color: #d16545 !important;}"]
CASE STUDY 73
[/vc_column_text][/vc_column][/vc_row][vc_row][vc_column][vc_column_text][ms-protect-content id="1895,1478″]
Case Study 73
Terry has just passed his Category C+E test and has successfully gained a job driving for a builder's merchants.
His working week is Monday to Friday, with the occasional Saturday morning as overtime. He starts work at 05:00 am and is usually finished by 15:00 pm.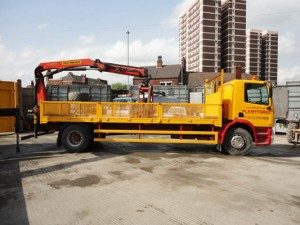 His lorry is a three axle artic, has a lorry mounted crane and can carry a maximum payload of 16 tonnes.
It's fitted with air-assisted hydraulic brakes, a differential lock and a retarder.
[/ms-protect-content][/vc_column_text][/vc_column][/vc_row]