[vc_row][vc_column][vc_column_text css=".vc_custom_1480511599112{background-color: #d16545 !important;}"]
CASE STUDY 67
[/vc_column_text][/vc_column][/vc_row][vc_row][vc_column][vc_column_text][ms-protect-content id="1895,1478″]
Case Study 67
Terry has been driving for 16 years, delivering barrels of beer to pubs. His job is very physical, and a drivers' mate often accompanies him. Today is his second day back at work after a 45 hour rest period.
Last week was incredibly long, and he spent 52 hours driving.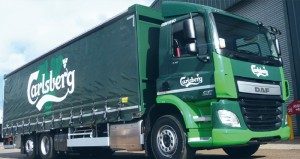 He starts work at 04:00 am and is often given the keys to the pub cellars so he can make the deliveries without any staff present. Terry and his drivers' mate unload the vehicle from the side and then carry the beer barrels to the cellar entrance.
The vehicle he is driving today is an 18 tonne rigid, and he is on an urban route in London.
Terry intends to split his break today and is driving under EU rules.
[/ms-protect-content][/vc_column_text][/vc_column][/vc_row]