[vc_row][vc_column][vc_column_text css=".vc_custom_1480511304708{background-color: #d16545 !important;}"]
CASE STUDY 65
[/vc_column_text][/vc_column][/vc_row][vc_row][vc_column][vc_column_text][ms-protect-content id="1895,1478″]
Case Study 65
Tom works for a frozen food company that makes multi drop deliveries across London and the South East. His vehicle is a refrigerated 26 tonne rigid with a tail lift and reversing camera.
His day starts at 6am and he starts by carrying out his daily vehicle checks where he notices the truck is missing a height indicator. Prior to leaving his traffic manager tells him he needs to take a download from his vehicle's tachograph unit.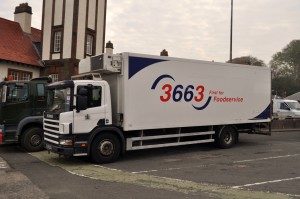 Tom enjoys his job but hates delivering in to central London as parking is always an issue. His traffic manager is concerned he is picking up to many parking tickets and he's told Tom to be more careful when parking.
It's Saturday today, it's Tom's sixth day at work and he's looking forward to a bit of rest.
He will arrive at his first delivery at 07:30am
[/ms-protect-content][/vc_column_text][/vc_column][/vc_row]