[vc_row][vc_column][vc_column_text css=".vc_custom_1480541306175{background-color: #d16545 !important;}"]
CASE STUDY 6
[/vc_column_text][/vc_column][/vc_row][vc_row][vc_column][vc_column_text][ms-protect-content id="1895,1478″]
Case Study 6
Jack works for ADK Building Supplies. He drives a 44,000kg GVW flatbed lorry with a kerbside weight of 15,500kg. Jack delivers bricks to building sites and uses a truck mounted crane to unload them from his trailer.
Jack started work at 06:00 am. He has four deliveries which include a one hour scheduled wait at a building site in Leeds.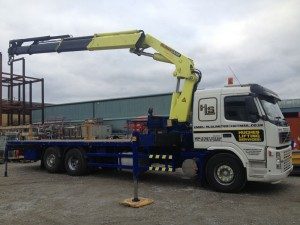 He will finish work at 19:00 pm.
Jack is paid monthly on an hourly basis and receives a bonus for minimising fuel consumption.
[/ms-protect-content][/vc_column_text][/vc_column][/vc_row]