[vc_row][vc_column][vc_column_text css=".vc_custom_1480493180033{background-color: #d16545 !important;}"]
CASE STUDY 57
[/vc_column_text][/vc_column][/vc_row][vc_row][vc_column][vc_column_text][ms-protect-content id="1895,1478″]
Case Study 57
Andre works for an express delivery company specialising in pallet distribution. The goods he deliveries change daily. Today his load varies from drums of hazardous fuel weighing 500kg to bags of soil.
He has twelve deliveries and is driving a 12 tonne rigid vehicle that has just returned from the workshop where it had a new tachograph head fitted.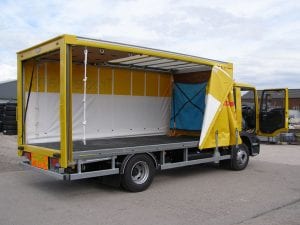 The warehouse staff load his vehicle before he arrives for his shift in the mornings.
[/ms-protect-content][/vc_column_text][/vc_column][/vc_row]