[vc_row][vc_column][vc_column_text css=".vc_custom_1480492883219{background-color: #d16545 !important;}"]
CASE STUDY 55
[/vc_column_text][/vc_column][/vc_row][vc_row][vc_column][vc_column_text][ms-protect-content id="1895,1478″]
Case Study 55
This is Mario's first job since passing his test. He works for Arco supplies and is responsible for delivering loose aggregates.
The vehicle he is driving is a 26 tonne rigid tipper. The lorry is towing a trailer weighing 700kg.
It's a new truck with a diff lock, torque converter, ABS and wind deflectors.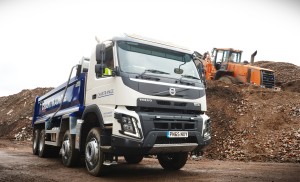 Before he starts driving, he is asked to check the battery fluid levels.
He only has one delivery today, and it is next to a tram line in Croydon city centre where road works are currently taking place
[/ms-protect-content][/vc_column_text][/vc_column][/vc_row]