[vc_row][vc_column][vc_column_text css=".vc_custom_1480492883219{background-color: #d16545 !important;}"]
CASE STUDY 55
[/vc_column_text][/vc_column][/vc_row][vc_row][vc_column][vc_column_text][ms-protect-content id="1895,1478″]
Case Study 55
This is Mario's first job since passing his test. He works for Arco supplies and is responsible for delivering loose aggregates.
The vehicle he is driving is a 26 tonne rigid tipper with a set of traffic lights attached on a trailer weighing 700kg which needs to be delivered. It's a new truck with a diff lock, torque converter, ABS and wind deflectors.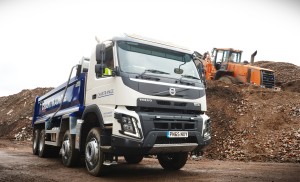 Before he starts driving, he is asked to check the battery fluid levels.
He has one delivery today to a set of roadworks that are located next to a tram line in Croydon city centre.
[/ms-protect-content][/vc_column_text][/vc_column][/vc_row]