[vc_row][vc_column][vc_column_text css=".vc_custom_1480492218037{background-color: #d16545 !important;}"]
CASE STUDY 51
[/vc_column_text][/vc_column][/vc_row][vc_row][vc_column][vc_column_text][ms-protect-content id="1895,1478″]
Case Study 51
This is Mike's first day back at work after being suspended on full pay for two weeks. His job involves erecting marquees for functions and weddings. Today he has a large job that involves setting up a marquee on a country estate.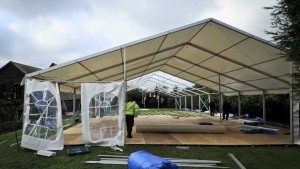 Before Mike leaves the depot, he must couple up the tractor unit to the trailer and fill it with diesel. Mike must remember not to put red diesel in the lorry like last time as his boss is still angry and it led to his suspension.
Mike has never driven this lorry before, it's relatively old and lacks ABS and power steering, but it is fitted with a speed limiter.
Attached to the truck is a demountable forklift which Mike uses to unload the lorry and move items around the site.
He will drive to the venue, do a full days work, and stay overnight in a local hotel before driving home the following day.
[/ms-protect-content][/vc_column_text][/vc_column][/vc_row]