[vc_row][vc_column][vc_column_text css=".vc_custom_1480627182172{background-color: #d16545 !important;}"]
CASE STUDY 50
[/vc_column_text][/vc_column][/vc_row][vc_row][vc_column][vc_column_text]
[ms-protect-content id="1895,1478″]
Case Study 50
Mary is the co-owner of a turkey farm. It's December which is a busy time of year, and the turkeys MUST be delivered to the processing factory before Christmas. The weather has been atrocious with floods and muddy farm tracks meaning work is taking much longer than it should.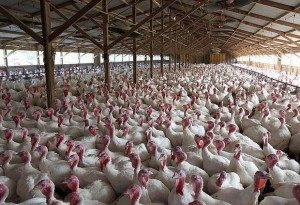 In the summer to keep costs down Mary and her business partner bought their own vehicle and gained their LGV licences to transport the turkeys to factories.
The vehicle they decided to purchase is a 10 year old 18 tonne rigid with a diff lock, retarder, spray reducers and ABS. Mary is hoping these features will help her negotiate the roads around her farm during the poor weather.
[/ms-protect-content]