[vc_row][vc_column][vc_column_text css=".vc_custom_1480627182172{background-color: #d16545 !important;}"]
CASE STUDY 49
[/vc_column_text][/vc_column][/vc_row][vc_row][vc_column][vc_column_text]
[ms-protect-content id="1895,1478″]
Case Study 49
Penny is a delivery driver for a commercial laundry. Their main contract is supplying clean bedding and workwear to hospitals in London, which is delivered and collected in roll cages.
Her company invests heavily in getting the best equipment and is highly aware of its environmental footprint.
Her vehicle is a 12 tonne rigid that is less than two years old. Its features include a reversing camera, air suspension, ABS, hydraulic brakes and state of the art satellite navigation.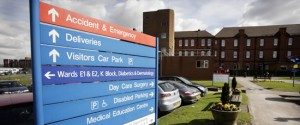 She carries out the same route every day in central London, and as you would expect, it is traffic-heavy.
It's a beautiful day in April, and she should start work at 06:00 but likes to arrive early.
Penny has just returned from a few days off work with the flu. Today, she will have a near miss with a cyclist that will leave her shaken.
[/ms-protect-content]