[vc_row][vc_column][vc_column_text css=".vc_custom_1480627182172{background-color: #d16545 !important;}"]
CASE STUDY 45
[/vc_column_text][/vc_column][/vc_row][vc_row][vc_column][vc_column_text]
[ms-protect-content id="1895,1478″]
Case Study 45
Jamie is driving a 44 tonne articulated lorry and is due to deliver a sea container from Southampton docks to Birmingham. He starts driving at 4 am and will continue until he is legally required to take a break. This is his last shift before he takes two days off work.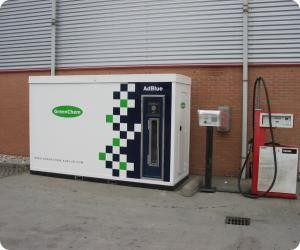 When he returns he is due to go on a manual handling course which will contribute the first of 7 hours towards his driver CPC before it expires in 2022.
During the course of his journey, he will be required to fill up with diesel and AdBlue.
[/ms-protect-content]