[vc_row][vc_column][vc_column_text css=".vc_custom_1480544401533{background-color: #d16545 !important;}"]
CASE STUDY 29
[/vc_column_text][/vc_column][/vc_row][vc_row][vc_column][vc_column_text][ms-protect-content id="1895,1478″]
Case Study 29
Mark is due to drive a 44,000 kg articulated lorry carrying out general haulage on a day shift.  The vehicle benefits from a two-speed axle which is not something Mark has come across before.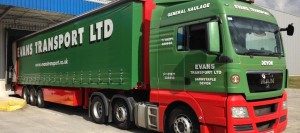 During his daily checks, he notices one of the tyres is coming to the end of its life, there is an issue with the dog clip, and the vehicle is low on engine oil.
Mark is due to go on holiday tomorrow, and his mind is very much on the week ahead.
[/ms-protect-content][/vc_column_text][/vc_column][/vc_row]