[vc_row][vc_column][vc_column_text css=".vc_custom_1480544118641{background-color: #d16545 !important;}"]
CASE STUDY 28
[/vc_column_text][/vc_column][/vc_row][vc_row][vc_column][vc_column_text][ms-protect-content id="1895,1478″]
Case Study 28
Phillip works for XTR fuels making deliveries of heating oil to residential homes and small businesses. These homes are usually based in the countryside down narrow lanes or tracks. In the winter they can become very muddy.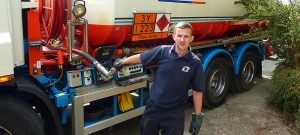 He holds a category C licence entitlement and needed two years of driving experience before he was considered for the position.
His vehicle has a gross vehicle weight of 12,000kg, fitted with ABS and a diff-lock.
Before starting his day, Philip plans his route.
[/ms-protect-content][/vc_column_text][/vc_column][/vc_row]