[vc_row][vc_column][vc_column_text css=".vc_custom_1480543351611{background-color: #d16545 !important;}"]
CASE STUDY 22
[/vc_column_text][/vc_column][/vc_row][vc_row][vc_column][vc_column_text][ms-protect-content id="1895,1478″]
Case Study 22
Micky is an owner-operator. His main contract involves collecting broken pallets and returning them to the factory to be repaired. He drives an 18 tonne flatbed lorry which is over ten years old. It has automatic transmission.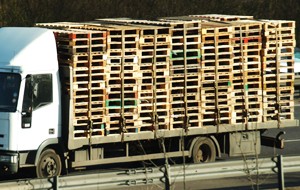 As an owner-operator, Micky is acutely aware of the costs involved in running a vehicle and does everything possible to minimise these by driving carefully to save on fuel costs.
He was at a wedding last night and did not return home until very late; as a result, he is feeling a little under the weather.
Micky is driving under EU Drivers' Hours Regulations
[/ms-protect-content][/vc_column_text][/vc_column][/vc_row]