[vc_row][vc_column][vc_column_text css=".vc_custom_1480542840637{background-color: #d16545 !important;}"]
CASE STUDY 18
[/vc_column_text][/vc_column][/vc_row][vc_row][vc_column][vc_column_text][ms-protect-content id="1895,1478″]
Case Study 18
Emma drives an 18,000kg tipper delivering sand in the London area. The vehicle is fitted with a bleeper which helps warn pedestrians when she is reversing and turning.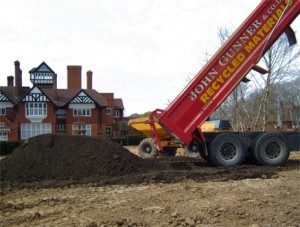 This is her first day back driving after a four day training course learning how to use a HIAB. She also gained 28 hours towards her periodic driver CPC training by completing this course.
Her delivery today is to a residential house that is having an extension built.
The delivery details state that it is located on a 30mph road with speed cameras. The owner keeps dogs which need to be locked up before entering the property.
She arrives outside the delivery address on time at 6.30am.
Emma is looking forward to the end of the day as she is feeling under the weather with a cold.
[/ms-protect-content][/vc_column_text][/vc_column][/vc_row]