[vc_row][vc_column][vc_column_text css=".vc_custom_1480542289763{background-color: #d16545 !important;}"]
CASE STUDY 13
[/vc_column_text][/vc_column][/vc_row][vc_row][vc_column][vc_column_text][ms-protect-content id="1895,1478″]
Case Study 13
Bill has recently celebrated his 65th birthday. He works for a milk processing company making bulk collections from dairy farms. The majority of these are along country roads, and the tracks leading up to the farms can be very muddy. Thankfully, Bill has had specialist training in driving his vehicle in these situations.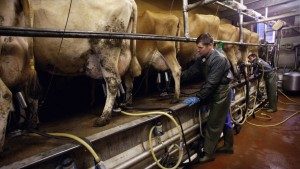 He leaves his depot at 02:00 am and is usually finished by 12:00 pm at the latest. However, a breakdown on the motorway earlier in the week led to him taking one reduced daily rest period.
The vehicle he is driving is less than two years old and he is working under EU rules.
[/ms-protect-content][/vc_column_text][/vc_column][/vc_row]