[vc_row][vc_column][vc_column_text css=".vc_custom_1480611676057{background-color: #d16545 !important;}"]
CASE STUDY 125
[/vc_column_text][/vc_column][/vc_row][vc_row][vc_column][vc_column_text][ms-protect-content id="1895,1478″]
Case Study 125
Lee is driving a 13 tonne vehicle fitted with a tail-lift that he uses to deliver hanging meat from the abattoir to a market. He works with a co-driver, and when he is not in the driving seat, he is expected to complete paperwork or navigate. His route will take him into a pedestrianised area of a city centre.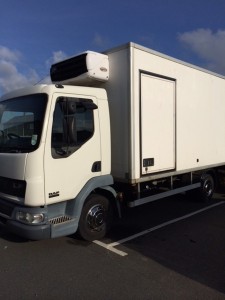 Lee has returned to work today after taking the last five days off due to ill health.
He is driving under EU rules.
[/ms-protect-content][/vc_column_text][/vc_column][/vc_row]