[vc_row][vc_column][vc_column_text css=".vc_custom_1480611244115{background-color: #d16545 !important;}"]
CASE STUDY 122
[/vc_column_text][/vc_column][/vc_row][vc_row][vc_column][vc_column_text][ms-protect-content id="1895,1478″]
Case Study 122
This week Jack has been given the keys to a brand new rigid vehicle with a lorry mounted crane and a maximum gross weight of 16,000kg. The company he works for deliveries building supplies across Yorkshire.
Jack's day will run as follows: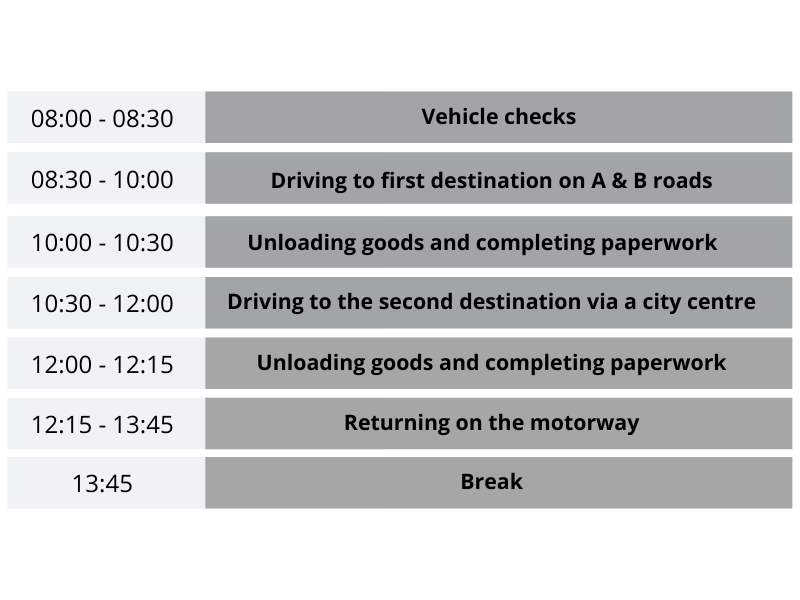 Jack will continue on the motorway after he has completed his break and return to the depot.
It is the middle of summer, and Jack will be driving during daylight hours.
He is operating under EU rules.
[/ms-protect-content][/vc_column_text][/vc_column][/vc_row]