[vc_row][vc_column][vc_column_text css=".vc_custom_1480602259753{background-color: #d16545 !important;}"]
CASE STUDY 117
[/vc_column_text][/vc_column][/vc_row][vc_row][vc_column][vc_column_text][ms-protect-content id="1895,1478″]
Case Study 117
Alan is employed as a C+E driver for a pet food company that delivers directly to supermarket distribution centres. His day starts at 14:00 pm, where he will carry out the daily checks on his tractor unit and hook up to his trailer.
The maximum payload his lorry can carry is 28,000kg, and it has a gross vehicle weight of 40,000kg.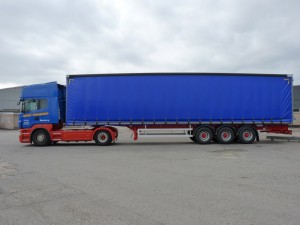 He will drive from his factory in Leeds down the M1 motorway to a distribution centre in Nottingham before returning empty.
His vehicle is curtain-sided, and the goods are delivered on pallets, each weighing 750kg.
[/ms-protect-content][/vc_column_text][/vc_column][/vc_row]