[vc_row][vc_column][vc_column_text css=".vc_custom_1480600549585{background-color: #d16545 !important;}"]
CASE STUDY 116
[/vc_column_text][/vc_column][/vc_row][vc_row][vc_column][vc_column_text][ms-protect-content id="1895,1478″]
Case Study 116
Clive works for a busy food distribution company as a shunter. His role involves reversing trailers onto the loading bays and carrying out trailer swaps within the yard.
His shift starts at 10:00 pm and finishes at 06:00 am.
Clive does not leave the depot during this time.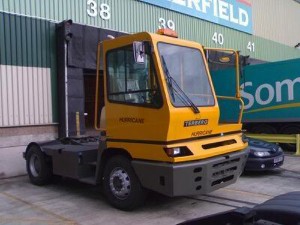 There is a mix of vehicles on-site from rigid 12,500kg trucks through to 40,000kg semi-trailers which are moved with a specially designed shunting vehicle called a 'tug.'
The tug is easy to enter and exit and has only two airline connections, making it ideal for moving trailers quickly around the yard.
[/ms-protect-content][/vc_column_text][/vc_column][/vc_row]