[vc_row][vc_column][vc_column_text css=".vc_custom_1480585878113{background-color: #d16545 !important;}"]
CASE STUDY 107
[/vc_column_text][/vc_column][/vc_row][vc_row][vc_column][vc_column_text][ms-protect-content id="1895,1478″]
Case Study 107
Malcolm is driving a 12,500kg vehicle on a single carriage road with national speed limit signs displayed. The weather is poor with rain the previous night and the roads are wet.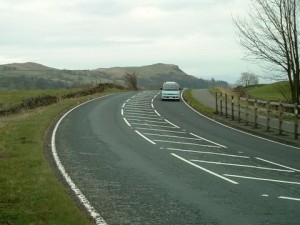 He has recently returned to work feeling refreshed after spending four days on holiday. He is an experienced driver with over 10 years service with the same company.
Malcolm is 36 years old, likes to eat healthy food and take part in triathlons.
Today he is involved in a accident where an individual is injured.
[/ms-protect-content][/vc_column_text][/vc_column][/vc_row]