[vc_row][vc_column][vc_column_text css=".vc_custom_1480582616238{background-color: #d16545 !important;}"]
CASE STUDY 102
[/vc_column_text][/vc_column][/vc_row][vc_row][vc_column][vc_column_text][ms-protect-content id="1895,1478″]
Case Study 102
Geoff has been working for a scrap metal company for nearly fifteen years.  He drives a 26,000kg tipper which is used to transport the scrap.
Today Geoff has a trainee with him who is learning the job.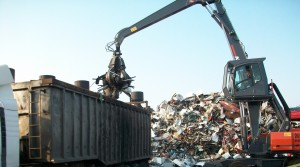 His day starts at 5 am, and his shifts last a maximum of 8 hours. He spends around 30 minutes undertaking his daily vehicle checks before the tipper is loaded with scrap metal by a crane driver. Geoff has instructed his trainee to secure the load before they set off on a four hour drive to the destination.
The truck is less than a year old and fitted with a synchromesh gearbox and road-friendly suspension.
This is Geoff's third day back at work after a regular rest period.
[/ms-protect-content][/vc_column_text][/vc_column][/vc_row]