140 LGV DRIVER CPC PART 2 PRACTICE CASE STUDIES WITH OVER 800 QUESTIONS
We're so confident you'll pass first time we'll refund your joining fee if you fail
WHAT IS THE DRIVER CPC?
To obtain the initial driver CPC, the driver of a large goods vehicle must pass the part 2 case studies test. This, along with the completion of part 4 practical demonstration will allow an individual to work as a professional lorry driver.
WAT DOES THE PART 2 CASE STUDIES TEST CONSIST OF?
The part 2 case studies test involves a series of questions which are based on real life scenarios that a student may encounter during their day to day work as the driver of a large goods vehicle.
The test is made up of seven case studies consisting of between 5-10 questions. The maximum mark for the test is 50 and a minimum of 40 is required to pass the test.
EVERYTHING YOU NEED TO PASS THE LGV THEORY AND INITIAL DRIVER CPC
Unlimited access until you pass
£12.50
LGV Multiple-Choice, Hazard Perception Clips & Driver CPC Case Studies
SIGN UP
Driver CPC Case Studies
140 case studies with over 800 questions for the Driver CPC part 2 case studies test
Easy to follow earning material covering all the DVSA subjects
Written by industry professionals
Fun tests and bitesize topics with over 20 explainer videos
Sign up and receive £5.50 off medicals with our preferred partner
Who We Work With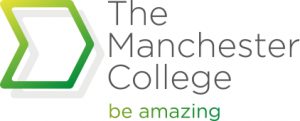 Crown Copyright Licence
Crown Copyright material reproduced under licence from the Driver and Vehicle Standards Agency which does not accept any responsibility for the accuracy of the reproduction.