[vc_row][vc_column][vc_column_text]The driver CPC has nothing to do with the operator CPC.
To drive LGVs commercially a driver needs a valid DQC (driver CPC card)
Which driver CPC do I need?
If you do not have a pre 1997 car licence or do not have a pre 10th September 2009 LGV category test pass on your licence then you need to take and pass the initial driver CPC modules 2 and 4 tests.[/vc_column_text][/vc_column][/vc_row][vc_row][vc_column][vc_column_text]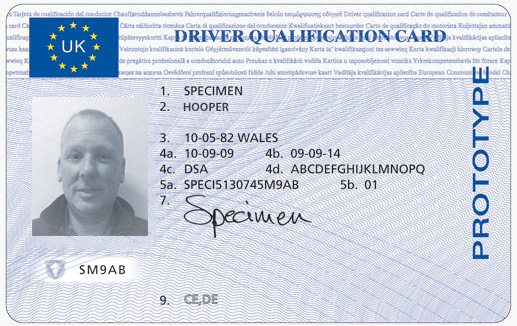 [/vc_column_text][/vc_column][/vc_row][vc_row][vc_column][vc_column_text]
The initial driver CPC consists of two tests.
The first is known as module 2 which is the theory test consisting of the driver being presented with various scenarios along with a few questions on each of those scenarios.
A certain percentage pass mark is required to pass this test.
This test is done at the theory test centre
Over 135 practice module 2 case studies can be found on this website with 90 days access for £12.50[/vc_column_text][vc_btn title="Sample Case Study" color="success" size="lg" align="center" link="url:https%3A%2F%2Flgvtheory.co.uk%2Ftopic%2Fcase-study-sample%2F|||"][/vc_column][/vc_row][vc_row][vc_column][vc_column_text]The second is known as module 4 which is the practical test done at the practical test centre or in some cases on the premises of DVSA accredited training schools.
For this test the driver will need to hire a lorry to do it.  If you are receiving training through a LGV school then this is usually provided as part of the package
The cost can be kept down if the training school can arrange this test during the module 3 practical on road training.
The module 4 test can be questions along with you demonstrating on things like load security, pre driving vehicle checks, hidden drugs or people as well as showing how to use straps, chains or restraining bar on the demonstration trolley.
Passing both modules 2 and 4 will get the driver their first 5 year DQC allowing them to drive LGVs commercially for the next 5 years.
The DQC is automatically sent to the driver after passing the tests.
The module 2 case studies test must be taken and passed before the module 4 practical demonstration[/vc_column_text][vc_video link="https://youtu.be/DEKaD7SCoc0″ align="center"][/vc_column][/vc_row][vc_row][vc_column][vc_column_text]The periodic driver CPC is 35 hours of attendance training with no tests.
Only courses which are driver CPC approved by JAUPT can count towards the 35 hours needed to get a 5 year DQC.
Courses are of 7 hours duration but can be split into two lots of 3.5 hours over two consecutive days.
Some courses can be multiples of 7 hours for example an ADR course can be worth 21 hours over 3 days.
If a course such as ADR is driver CPC approved then there is a little extra cost to get those hours on top of the basic ADR course price.
Some LGV training schools have their practical LGV C and CE courses approved for CPC hours.
The 7 hour courses are numerous so choose which ones you would like to do carefully.
The JAUPT site has a list of all courses and providers.
The best driver CPC course providers seem to be the LGV training schools.
Once you have a valid DQC then you must complete 35 hours of periodic training before it expires to continuously continue to drive LGVs commercially.
A new replacement DQC will automatically be sent out a short while before the current DQC expires.
If the current DQC expires and the next lot of 35 hours has not been completed then you will be temporarily suspended from driving LGVs commercially until such time that the 35 hours are completed.
Each 7 hours is only valid for 5 years to go towards the next DQC. Once the hours have been used for a DQC then the 5 years validity rule is deemed void[/vc_column_text][/vc_column][/vc_row]